IPL sparked a profit plunge, reveal BCCI data
Ashish Sinha, Bijay Shankar Patel
Posted: Sep 12, 2011 at 1358 hrs IST

New Delhi:
The Indian Premier League (IPL) may be a money-spinner in the eyes of millions of fans and numerous experts, but the cricket board itself does not think so. Board of Control for Cricket in India (BCCI) records filed with the tax authorities show that thanks to IPL, both its income and profitability declined sharply even though gross earnings rose significantly since IPL began.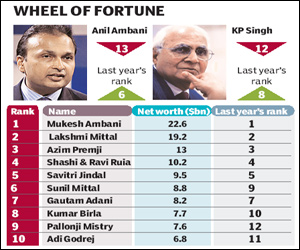 A finance ministry examination of the BCCI's receipts and expenses since 2007 reveals that because of IPL, the board's income fell 28% while profit plummeted 85% in 2008 (IPL-1) compared with 2007, when there was no IPL.
Similarly, for IPL-2, which was played in South Africa, BCCI's income again dipped by 11% while its profit showed a decline of nearly 81% compared with 2007. And all this happened despite IPL-2 income growing by 18% compared to the first IPL in 2008. It should be noted here that the financials of IPL-1 and IPL-2 were made during the tenure of Lalit Modi, the former chairman of IPL and a senior BCCI functionary, who is currently embroiled in legal tangles on various charges.
Another interesting point is the sharp growth in BCCI's income between 2007 and 2010. On the basis of gross receipts, BCCI's income never declined in the past four years but jumped 66.6% since 2007, according to documents. The year 2007 is important, since not only did BCCI's income cross the R1,000 crore-mark for the first time, there was no IPL then either.
"IPL is part of BCCI and has no separate legal status. Gross receipts disclosed by the BCCI in its tax returns for the assessment years 2007-08 to 2010-11 are R651.82 crore, R1,000.40 crore, R1,387.62 crore and R1,666.84 crore, respectively," said a finance ministry note on the status of tax and income from BCCI.
Since 2008, IPL has generated more than half of BCCI's entire income and accounted for all its expenses, according to data submitted by the board. This means apart from IPL, BCCI did not have any other expenses and its actual surplus for 2009-10 and 2010-11 would be in the range of R800-900 crore, sources in the tax authorities said.
Tax authorities conducting the probe into IPL finances have so far recovered R249 crore in taxes from the BCCI for assessment years 2007-08 and 2008-09 out of a total demand raised for R375.16 crore. The assessment for 2009-10 and 2010-11 are pending but are expected to be completed before the end of this year, sources said. Irregularities in IPL's financials have also been scrutinised by a parliamentary standing committee headed by former finance minister and BJP leader Yashwant Sinha whose report severely criticised the BCCI and IPL, besides pulling up the tax authorities for not taking corrective actions on time.
The BCCI, which used to get tax exemptions under section 12A of the Income Tax Act, 1961, for spreading cricket in India and being non-commercial, became commercial by amending its objects in 2006 which was only noticed by the tax authorities in assessment year 2007-08. However, it took another three years for the tax authorities to withdraw the tax exemptions.